News from the laboratory ?
2020
The POLYP project, supported by FNRS, has been funded and will start on January 1, 2021. It will allow to buy new pieces of equipment of which DSC, TGA, and DAC.
2020
Ryusei Oketani has been appointed assistant professor at Osaka University. He will join the group of Prof. Ichiro Isaki in February 2021.
2020
2020
Ryusei Oketani has obtained an IF@ULB fellowship.
2019
Rahul Menaa has joined the group as PhD student as ESR2 of UHMob.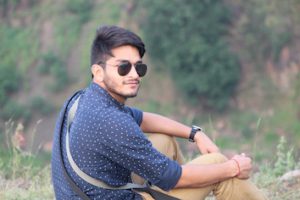 2019
Martina Volpi has joined the group as PhD student as ESR1 of UHMob.
2019
UHMob International Training Network coordinated by Yves Geerts has started.
2019
Congratulations to Maxime Bonsir for becoming Research Fellow of FNRS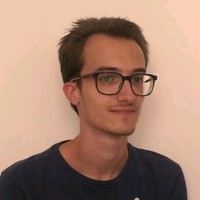 2019
Congratulations to Guangfeng Liu
for obtaining a Marie Sklodowska Curie individual fellowship and becoming Postdoctoral Researcher of FNRS
2019
Congratulations to Félix Devaux for being Fria Grantee
2019
LCP has celebrated its 20th Anniversary

August 2017
Congratulations to Dr 
Audrey RICHARD

 for her PhD thesis:
"Conception, synthèse et caractérisation de semi-conducteurs moléculaires à dimensionnalité élevée"
December 2016
All the team wishes a merry christmas and Happy new Year 2017 !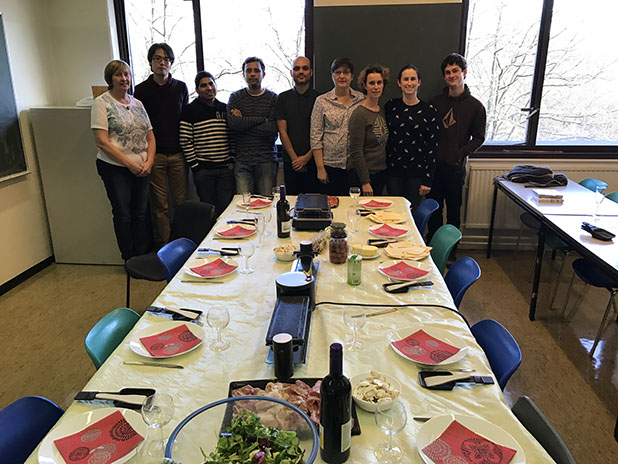 December 2014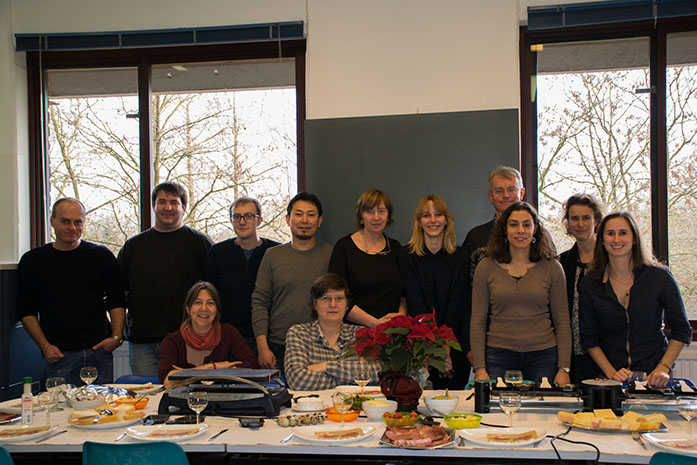 November 2014
Congratulations to Dr
Maud Jenart

for her PhD thesis:
 "Synthèse d'oligo- et polythiophènes pontés pour augmenter la dimensionnalité du transport de charges"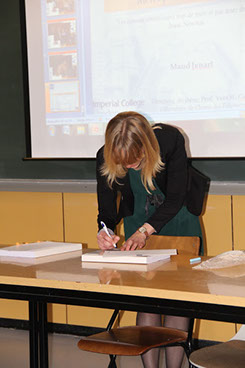 November 2012
Congratulations to Dr
Guillaume Schweicher

for its PhD thesis:
 "Alignment of organic semiconductors in a thermal gradient"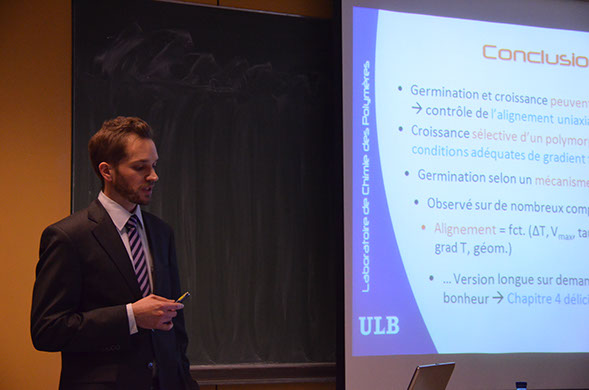 June 2011
A mandate of Francqui Research Professor has been awarded to Yves Geerts that waves him from the teaching for the period 2011-2014.
The Chair has been designed to attract top researchers, whose appointment is highly desirable for the University and whose presence enhances the worldwide visibility of the University.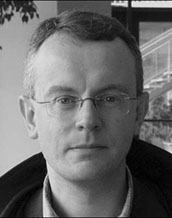 February 2011
Congratulations to Dr Olivier Debever
for his PhD thesis: "Synthesis, characterization and self-assembly of liquid-crystalline ambipolar semi-conductors"
December 2010
All the team wishes you a Merry Christmas and Happy New Year 2011
November 2010
SANGA Project is running Congratulations to Jean-Yves, his project FIRST Spin-off: SANGA Senseurs de gaz de ville that has been selected by the Walloon Region !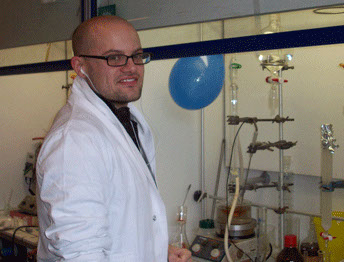 November 2010
The lab in "Matière Grise"
The research of the Lab has been chosen to illustrate 'Bruxelles ma belle… chercheuse ! '
From Design, Synthesis, Characterisation and Processing to Applications, research for new lighting is presented with an highlight on the need to collaborate at the Europan scale.
September 2010
Congratulations to Adrienne for her birthday
A good opportunity to organise a party with all the lab… and more!
June 2010
Congratulations to Maxime, Bob, Maud and Etienne for their master thesis
They all obtained very good results 😉 Good continuation in UK, industry, …

October 2009
Congratulations to Olivier for the BelgoChlor-SRC poster prize
Olivier Debever, PhD student in our Laboratory, has received the BelgoChlor-SRC prize for the best poster communication 2009 on phtalocyanine-C60 dyads
September 2009
Nicolas has been appointed Teaching Assistant
Nicolas Dumont, PhD student in our Laboratory, has been appointed Teaching Assistant at the General Chemistry Laboratory at the ULB.
August 2009
Congratulations to Delphine for her PhD thesis
Delphine Didier presented her PhD Thesis: "Functionalized Analogues of Trögger's Base : Synthesis , Enantioseparation and application as a Chiral Scaffold in Organocatalysis". We wish her the best of luck in her new career at AGC Flat Glass Europe.
July 2009
Prix Mehdi Ghodsi for Nicolas and René Cyprès for Guillaume.
Nicolas Dumont received the Mehdi Ghodsi Prize for his diploma project and Guillaume Schweicher received the René Cyprès prize for his excellent exams results in the Chemistry section.